Let's start at the beginning…
The first time I got a taste of the travel bug was back in 2012, when I got a letter in the mail from People to People inviting me on a four week trip to France, Italy, Austria, and Switzerland. Obviously, I begged my parents to go.
Their one request? I help pay for it. So for the next nine months I did everything I could to make money and ended up paying for half the trip. I was known as the cookie girl at my high school because I would bring home-made cookies every day and sell them.
Those nine months flew by so fast, but extremely slow at the same time. I don't know how many travel guides and tips I read or how many times I practiced packing my suitcase to prepare for my first trip abroad. Before I knew it, my mom was waving goodbye to me from the parking lot of Albertson's as our bus drove away.
As much as I don't want to admit I was a little scared for my first flight. I remember waking up every time there was turbulence and honestly thought we were about to crash and I'd have to live out the rest of my days on a deserted island… and then I would eventually fall back asleep and we arrived perfectly fine.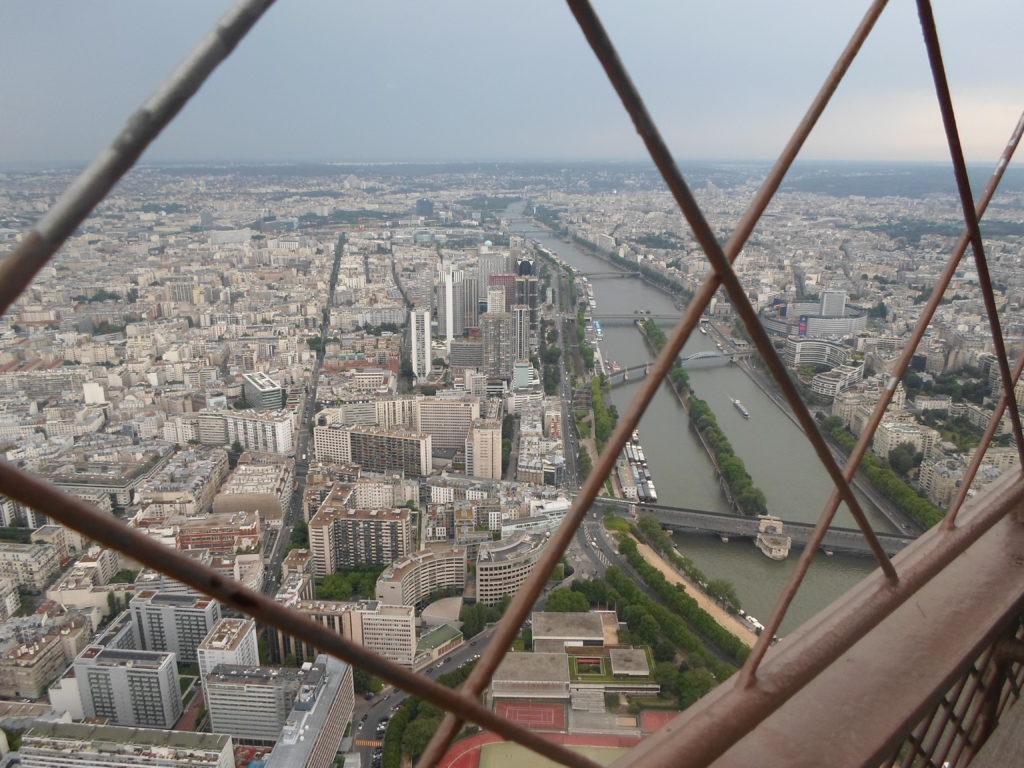 We flew in to Paris and spent three days in the iconic city of love. We arrived early in the morning and so after we dropped our luggage at the hotel we headed to the Eiffel Tower. I have this thing for tall buildings, or anywhere tall enough, where I can just look out over a city. I don't know what it is but looking out over a whole city, imagining all the people living their lives and all the possible adventures, is so calming to me.
We couldn't go to France without touring the Louvre and the Palace of Versailles. I also loved lounging in the the Sacré-Cœur. There's a bunch of shops on the road leading up to it where I got most of my souvenirs from France. I also ate my first ever crepe (*heart eyes*).
The next stop was a farm on the border of France and Switzerland where we learned a little about the agriculture and where I got to milk a cow! During this time the cinnamon challenge was a big thing, but ya know since were from Louisiana we put a twist on it and used Tony's seasoning instead. The family tried it and hearing a French woman curse in English was hilarious.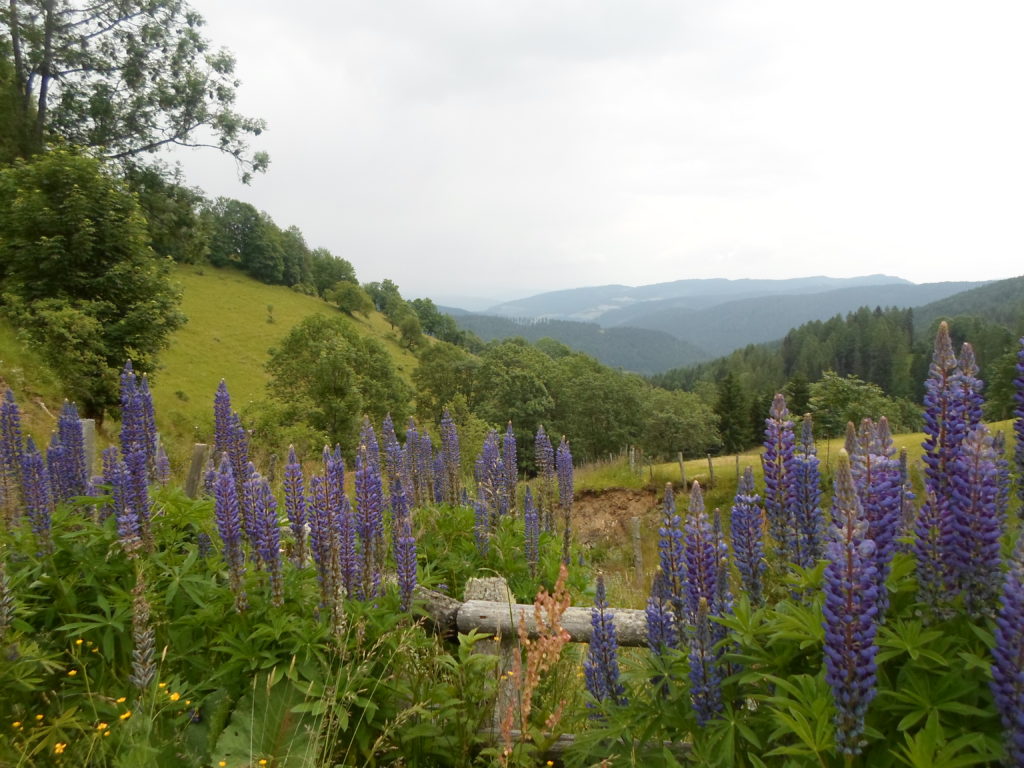 Traveling through the mountains we ended up in Lucerne, Switzerland. Before letting us loose onto the streets for free time, one of our chaperones insisted on us hiking walking to the Lion Monument. It was amazing to see in person, and honestly at the time I didn't appreciate it enough. We also walked the Chapel Bridge and even signed our names on it (look for mine!). We only stayed in Switzerland for about a day, and I would love to go back and explore more of it. This was one of the most beautiful places we went.
We then headed to Austria and met with our homestay family, who we stayed with for two nights. Another girl in the group and I got paired with best friends so we hung out together. We went to the aquarium, shopping, and out to eat. Aaaand since the legal drinking age is 16, we went to the bars (sorry mom). I remember phoning home while walking back because it was my nieces birthday, everybody asked if I was having a good time.. I definitely was.
After the homestay we went into Vienna and took a cooking class on how to make apple streusel! One of my favorite memories that day though was learning how to play the bongos with African refugees. We all sat in a circle hitting the drums singing Shakira's Waka Waka. It was one of those moments you don't want to end, where you just stop and look around and can't help but smile.
The next day was quite somber. We toured the Mauthausen concentration camp, and I honestly could not finish the tour because I was so overwhelmed. It's one thing listening to the horrors in history class but it's completely different when you're looking at it with your own eyes.
Our last country, Italy, was my favorite by far. We went into Venice by train and, although it was trash day, I feel in love with the city immediately. We took a gondola ride weaving through the streets – the guy singing to us and everything. And then for lunch we were given seven euros to find food somewhere. My friends and I split some pizza and sat down in the plaza, people watching and feeding the pigeons. Since we were in Italy, we had to get gelato for dessert of course.
The next day we went to Florence and learned all about the leather work. We also saw the Statue of David and also stopped by the Leaning tower of Pisa.
Rome was the last city on our adventure. We took a walking tour of the city seeing sights such as the Colisseum, the Roman Forum, the Spanish Steps, and the Trevi Fountain. I remember sneaking away from the group near the fountain because I saw a little crepe shop nearby, after the one in France I was on the hunt for them. We also went to the Vatican and marveled at the Sistine Chapel which is definitely a must see you guys!
It amazes me that people live in these beautiful cities just casually walking by these sights each day. Like imagine how much more fun your commute to school or work would be if you got to see the Colisseum or the Eiffel Tower everytime?? It baffles me honestly. The United Sates just doesn't have that kind of history.
Our last night we did farewells over dinner and then jetted off to America in the morning. After traveling for four weeks, I got home and I'm pretty sure I passed out for like a week.
I loved combining traveling with learning on my first trip abroad. My favorite memories come from the small "behind the scenes" type of activities we did. I'm glad I took my first trip with People to People, because although it wasn't perfect (what trip is anyhow) I allowed myself to be exposed to new and different things and found out I loved every second of it.
After this trip, I knew I didn't want to stop! What was your first adventure like? Comment below!
Don't forget to subscribe to my newsletter to get new blog posts sent directly to your email.